Welcome to 2015! We hope that 2014 was full of great memories for you and your families. As our staff turned the page to open a new year, many of us worked on New Year's resolutions or New Year's goals!
Whether you take New Year's resolutions or goals seriously or not, we know that some of the most common New Year's resolutions out there involve eating better, exercising more, and losing weight. We're here to help you with those goals in the start of 2015 at Roller Kingdom!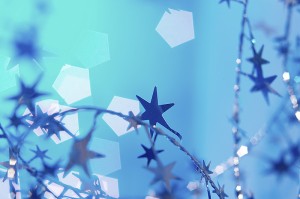 Get in Shape with Skating!
Did you know that roller skating is a great way to get in shape? Not only does it reduce stress on your joints, but you also burn a ton of calories while having fun! Here are some details with more information:
Low-impact

 – Unlike other forms of exercise such as running that strain and damage knees and joints, roller skating is low-impact and joint-friendly. The fluid movements as you roller skate mimic those of dancing or running, but are thankfully free of impacts that can damage joints.

Whole-body workout 

– The strength and balance required for roller skating works your arms, legs, core, and cardiovascular system. Your legs and glute muscles receive the most benefits from skating, as does your core as you push through movements and maintain balance. Strong legs, improved coordination, and balance are beneficial for all ages.

Burn calories

– Enjoy

roller skating with your children

and grandchildren and burn as many calories as other aerobic workouts. What makes skating better than traditional aerobic exercises is that you're doing it with family while listening to great, upbeat music, making memories, and having fun.
Join us for our many skating sessions and start off the new year right with roller skating, laser tag, and arcade games! Make sure to keep up with us on Instagram, Facebook and Twitter!